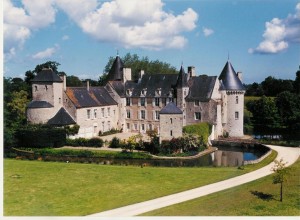 Château de Colombières: Colombières castle has been witness to 1000 years of history. It is one of very few private military fortresses in Normandy, and was constructed by the "Compagnons de Guillaume le Conquérant", the financial backers and military supporters of William the Conqueror the Norman war-lord who was to become King of England. The castle is particularly interesting in that it is bordered by a marsh, which adds to its romantic charm. In fact the fortress was built to protect against enemy incursions, and to control the traffic across the marsh and towards the sea. Astonishingly the chateau has been owned by the same family since 1750. In June 1944, the American Army surrounded the area and used Psychological warfare techniques to dislodge the occupying enemy.
---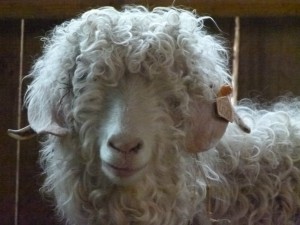 La grange au Mohair: Discover all the secrets of mohair wool production, from the goat to the finished product sold in the shop. This is one of just 100 farms in France with the passion and care necessary to produce this unusual, soft and elegant wool.
---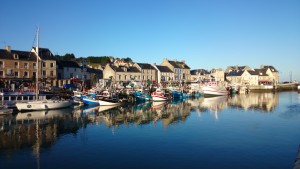 Port en Bessin: The Premier fishing port in Normandy. Busy all year round, this little town has kept all its wonderful charm, providing inspiration to modern day movie directors, as well as famous Impressionist painters of the past such as Sisley and Seurat who made some 40 paintings of the subject. Liberated in an intense battle by 47 Royal Marine Commandos June 7th 1944 it became vitally important as the PLUTO "Pipeline under the Ocean" port supplying fuel to all the Allied forces during the battle of Normandy
---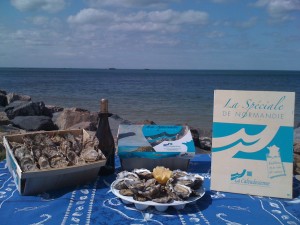 La Calvadosienne: The oyster‐farm. This company was founded in 1991 and was one of the first oyster‐farms to be set up in France. Since then, many others have appeared, but at La Calvadosienne they produce a particularly fine salty and fleshy oyster "the Special Norman" which has won many gold medals at the international agricultural show at Paris. You will get to see all the stages involved, and also taste the product. Not to be missed!
---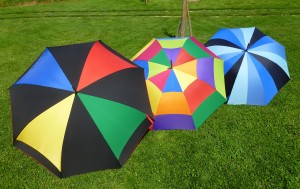 H20 Parapluies: Umbrellas: This small factory makes the most wonderful bespoke umbrellas of the highest quality. You will discover the steps involved in their manufacture and can choose from a large variety of materials and handles. Supply a photo and you can order your own unique umbrella. All the umbrellas are guaranteed for life and are sold only in this shop.