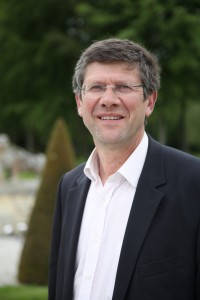 Born in Bayeux, I spent my childhood in this part of Normandy, so rich in its history, its culture and its nature. And it is all this which I want to help you share and discover, by the simple fact of introducing you to some interesting people, and taking you to some wonderful places.
From childhood, I have known the sites, the tracks, the Museums, the Chateaux and the farms, and most of all – the people. I am lucky to have forged the deepest and most trusting friendships with owners of some of the most beautiful manor houses, who now look forward to welcoming you to their homes.
I have also grown up, immersed in the history of the world changing events of 1944, surrounded by stories of the first hand experiences of my father and his friends.